Jekyll & Hyde – The Musical
Probably one of my most favorite stories is Jekyll and Hyde.  I have watched countless movies, and have read so many books, that at least in some respect, reference the light, and dark side of human nature.  The musical is coming to a Pittsburgh local theater, and is sure to be fantastic.  One of my oldest friends Bobby Fisher stars in the leading role, I will be there this Friday the 18th to view it, and I hope you can come as well!

I also couldn't resist posting a pic of one of my favorite movies about Jekyll & Hyde, Mary Reilly.  Yes, some said it was bad, (mostly due to Julia Roberts terrible Irish accent), but I loved it, and still have it on VHS.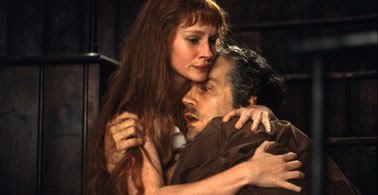 Old School House Players
Jekyll & Hyde – The Musical
By Steve Cudin and Frank Wildhorn
Book and Lyrics by: Leslie Bricusse
Music by: Frank Wildhorn,
Arrangements by Jason Howland
Orchestrations by: Kim Scharnberg
Directed by: Cynthia Berg
July 11-13 & 18-20
This evocative tale of the epic battle between good and evil is based on Robert Louis Stevenson's classic story about a brilliant doctor seeking a cure for his father's mental illness who unwittingly unleashes his own dark side on the streets of London.